What is psychotherapy?
In general, psychotherapy is a method of treatment advising on planned and systematic measured actions to improve emotional functioning and improve relations with other people. Psychotherapy helps to understand feelings and emotions, helps to change own attitudes, motivations and mindset towards others in the direction of more confidence, more calmness and more satisfaction.
Individual psychotherapy is a treatment method not only for different psychiatric ailments resulting from experiencing depression and anxiety disorders.
Psychotherapy is an important alternative for people who experience frustrations stemming from their own emotional limitations, experiencing loss of bonds, struggling with work or relationship problems.
Neurobiological science brings evidence about impact of trauma, such as experiencing violence, neglect and negligence on people's emotions and functioning. Psychotherapy is proven effective method of healing the effects of trauma.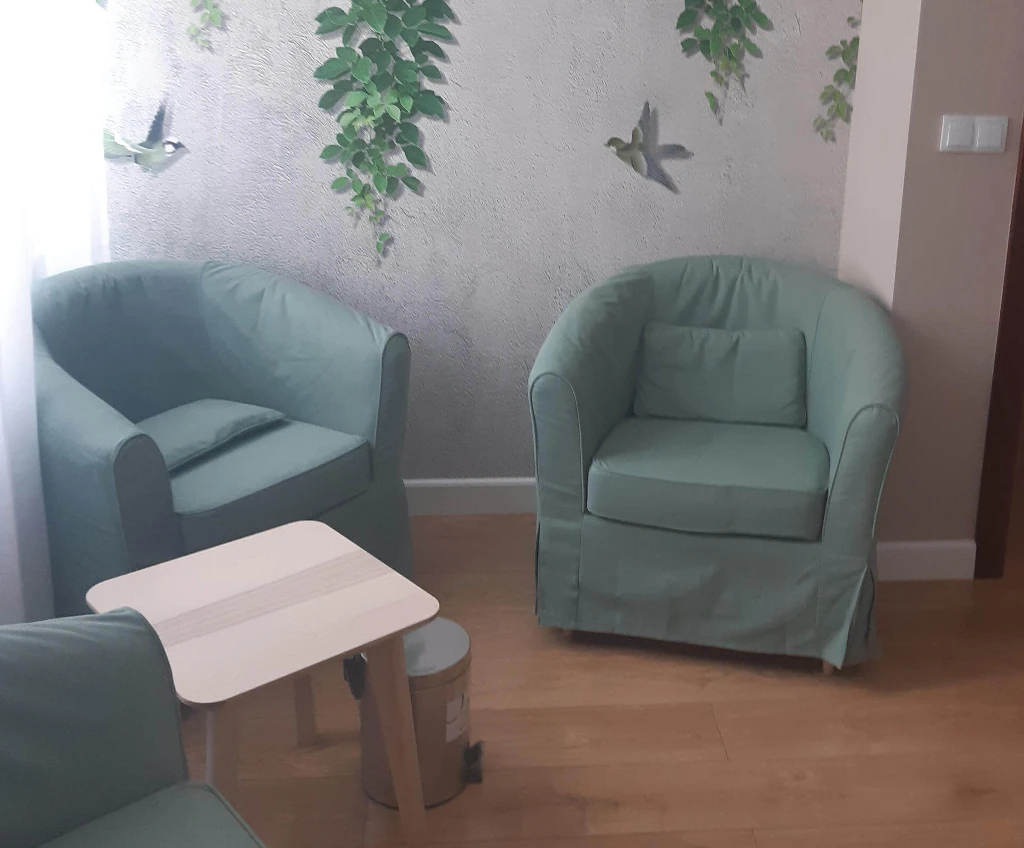 Individual psychotherapy can also be an indispensable developmental impulse, where a person breaks free from the influence of acquired reaction patterns from the past. Gradually it transforms the habitual feeling of anxiety, helplessness, anger and guilt to calmness, self-care and care for others, which in turn contributes to gaining control and energy in realisation of own life's desires
What does individual psychotherapy look like?
Individual psychotherapy usually relies on regular, systematic, weekly visits lasting on average 50 minutes. The duration of therapy depends on the needs and goals which are sought by the client. Sometimes psychotherapy process can last several months, quite often it lasts more than one year.
The foundation of psychotherapy is a warm, friendly therapeutic contact with the client, where in an atmosphere of acceptance, safety and understanding, joint work is undertaken.
We invite you to therapy for adults, people who need psychological help. We offer individual psychotherapy.