PSYCHOTHERAPIST, SOCIOLOGIST
PSYCHOTHERAPIST, SOCIOLOGIST
I am a psychotherapist and sociologist. I conduct individual psychotherapeutic processes with adults, psychotherapy of couplesand families . Relationship building and parenting have a special place in my area of interest. I work in the Gestalt approach, depending on the needs I also use knowledge drawn from other therapeutic currents.
I graduated from the School for Group Psychotherapists and Trainers at the Institute of Integral Gestalt Psychotherapy in Krakow, Poland, and the School for Family Therapy organized by the Italian Institute of Gestalt Therapy Kairos. I am a member of the Polish Society for Gestalt Psychotherapy (PTPG).
In accordance with the requirements of the code of ethics, and above all for the sake of my clients, I subject my work to supervision and intervision.
I have been working in the field of supporting individuals and families in problematic situations for 15 years. In my work I am a practitioner and each time I look for individual solutions tailored to the couple, family or person.
What is important to me in meeting another person is the opportunity to find an authentic "I-Thou" relationship and accompanying on the path of overcoming difficulties, growing and making satisfying changes in life.
Many times couples, families or individuals who make appointments for counseling, report a need for help, want relief, want things to be different/better. They want change, but they don't know what to do next, or how to do it, or what that "different" or "better" really means to them. I believe that seeking these answers and solutions together brings change.
The trust and respect I build together with the client/client or clients during the session is extremely important. After all, every person has a story to tell and a need to be accepted.
I have been trained and run the parenting skills program "School for Parents and Educators", so I can more effectively support parents and help them find better ways to establish a close relationship with their children.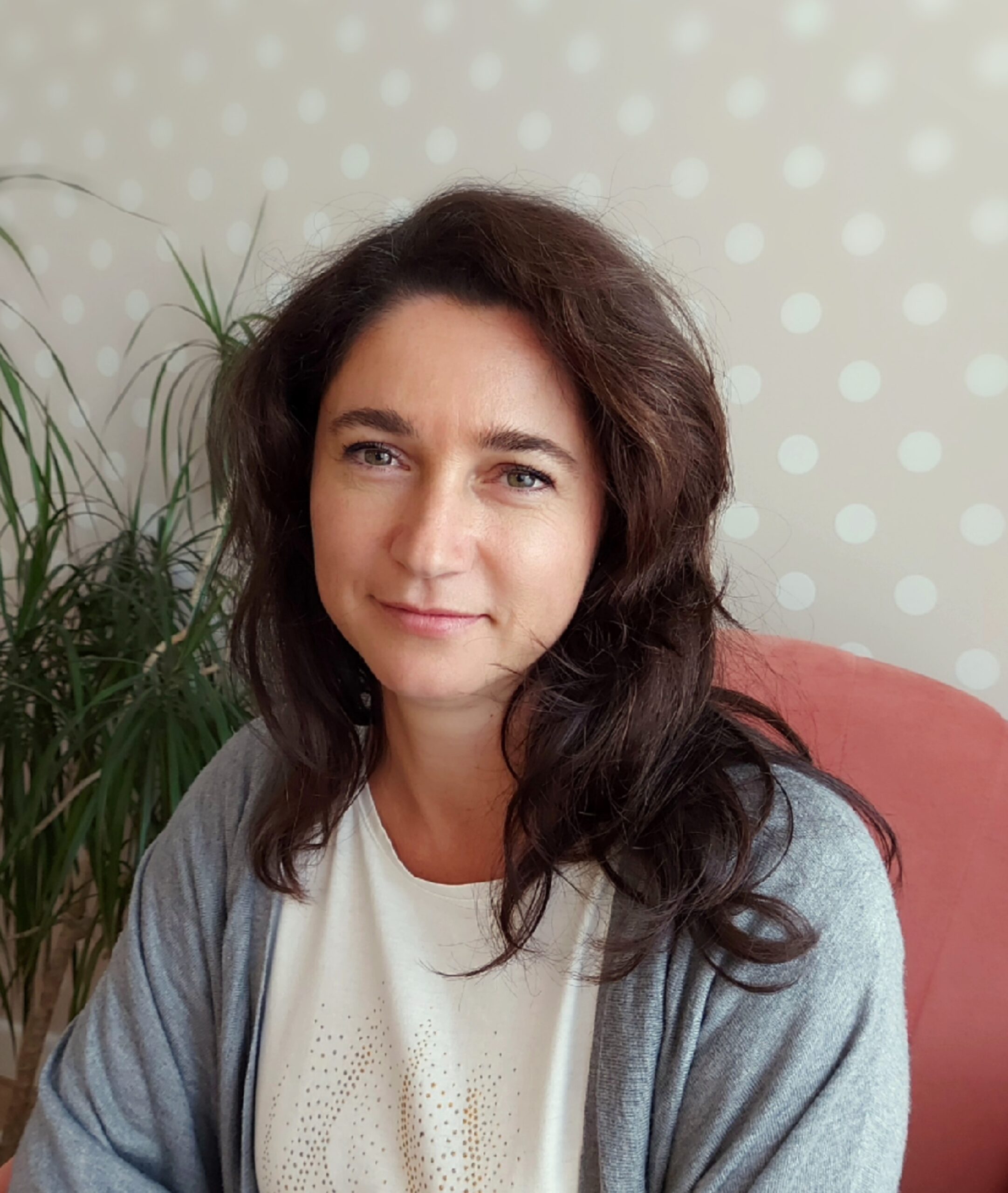 I invite couples and families to contact me if, for example:
you want to deepen the bond and mutual understanding,
you are experiencing recurring conflicts,
you are experiencing trouble on the topics of loyalty, betrayal, jealousy and insecurity,
you have a crisis, regardless of the seniority of your relationship,
you want to look for boundaries, a good space for you between mutual closeness and freedom of each person,
you hesitate between the hope of improving the relationship and the conviction that you will have to part,
as parents, you suspect that something is wrong with your child or you have parenting problems.
I invite individuals to contact me if, for example:
you are suffering,
you are experiencing a crisis,
you are experiencing loss, separation, bereavement,
you have emotional problems, e.g. depression, anxiety,
you experience loneliness and emptiness,
you have difficulties in relationships with other people,
you experience low self-esteem,
you want to know yourself better and consciously manage your life.